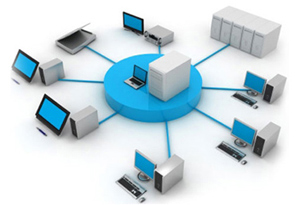 IT Infrastructure Services
Transform your IT landscape with effective infrastructure management solutions offered by CCS.
The CCS Advantage
At CCS we assure you of superior service delivery aligned to your business metrics through our proven Service Delivery Model (SDM). 
We differentiate the engagement with our:
Analytics Driven Transformation Model.

Unique Position as Full Service Provider.

Institutionalized Transparency & Flexibility.

Tools and automation framework.

Innovation partners and technology.
Solutions We Offer
Datacenter Management Services: We support the design, transformation and operation of your datacenters and enterprise IT to improve agility, flexibility, reliability and reduce TCO.
End User Services (EUS):  EUS enables organizations to unbundle key workplace elements and tailor them to different user segments within the enterprise. This enables delivering persona centric applications, workspace collaboration and support services for increased user adoption in a seamless fashion. We facilitate migration to newer operating environments with minimal business disruption and drive transformative technology solutions.
IT Service Desk: We offer multilingual service desk services across the complete spectrum - from basic IT helpdesk to enterprise service desk solutions. This includes complete ticket lifecycle management, proactive alerts monitoring, IT security and identity and access management.
Converged Network Services (CNS): We offer converged network infrastructure, unified communication, consolidation and optimization to reduce the overall expenses and leverage communication enabled business processes.
Managed Security Services (MSS): We build, install and implement efficient and available round-the clock security infrastructure. Our managed security services encompass security device management and monitoring, vulnerability management, security information, event management, user provisioning, management to address the critical needs of security implementation and operations.
Application Management Services (AMS): Our offering services include application operation, database management and middleware management.
Enterprise System Management (ESM): We provide professional and comprehensive solutions in line with industry standard frameworks, such as ITIL v3, to manage IT infrastructure. Our offerings include consulting, implementation, maintenance and support and shared services.
IT Service Management (SM): Our service management framework optimizes the delivery and management of IT services to achieve a sustainable IT environment with a road map for improving maturity levels.