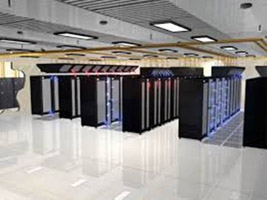 Data Centre Build
Our data center team helps you identify your requirements, data center capacities, for an optimal green, energy efficient and high-resiliency data center. The engineering team helps clients to build new data centers or optimize existing ones, while ensuring we help leverage savings and redundancy through consolidation and relocation. Some of the key features of our DC built projects are:-
Minimize the footprints of the buildings.

Use low-emission building materials.

Maximize cooling efficiency.

Recycle waste materials.

Implement sustainable landscaping.

Install catalytic converters on backup generators.

Green initiatives.

Virtualization and consolidation.

Minimization under floor cabling.

Green technologies like MAID.

Hot aisle/cold aisle layout.

Right ILM strategy.

Balanced distribution of power.

Liquid cooling possibilities.