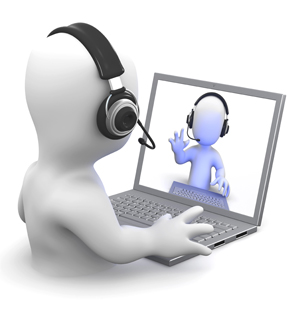 Video Conferencing
CCS offer a large range of enterprise video conferencing solutions. CCS works with multiple OEM vendors to provide customized solutions for video conferencing both on premise as well as on the cloud. CCS integrates state of the art technology to provide the highest quality video over IP address for a range of different business situational needs.
Employees, customers now can stay in touch through any mobility device with their offices via the desktop video conferencing solutions now available on the cloud.
Our tele-presence solutions are suitable for any board room of a large corporate or a bank. This provides full HD video using just a third of the bandwidth of comparable solutions in the market.
Our video conferencing systems can also be used for healthcare providers like hospitals, clinics for telemedicine, critical procedures, medical diagnosis and check-ups via the cloud. Many medical institutions feel that the picture quality is so detailed that it allows them to perform training and diagnosis online using the telemedicine method.
Our OEM Partners
Tandberg

Tandberg is a company in the telepresence and video conferencing industry. They have a commitment to a standards-based approach and interoperability, providing investment protection for solutions that grow with you as your use of video grows.

Polycom

As a well brand in unified collaboration solutions, Polycom leverages the growing organizational demand for collaboration. They have over 600 patents either issued or pending approval and over 15 million lines of active code across their product portfolio.
Cisco

At Cisco customers come first and an integral part of the Cisco DNA is creating long-lasting customer partnerships and working with them to identify their needs and provide solutions that support their success.

LifeSize

LifeSize a division of Logitech, believes in the power of video to help people do more while travelling less. The company designs and delivers high definition video communications products that provide a productive, true-to-life experience.