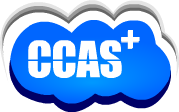 Every business conversation today revolves around CAMS – Cloud, Analytics, Mobility Social. The cloud is empowering enterprises to transform their businesses – by accelerating digital innovation, enabling agile business platforms and shortening time-to-market Cloud is becoming the corner stone of a future-ready enterprise.

Cloud solutions are helping our customers :-
Optimize, scale, manage and outsource their IT resources.

Enable employees to work anywhere, anytime, with any device experience.

Control their costs and lower up-front investments.

Transform to an agile business and a dynamic growth engine.