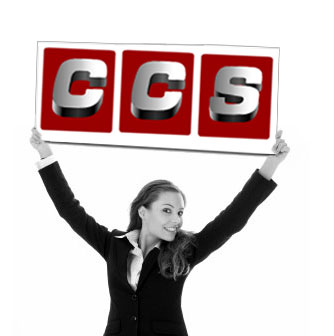 Corporate Overview
We started our journey in 1993 from one room and 2 employees, today we are 400+ employees with 8 offices and 68 CE locations across the country.We are committed to deliver sustained services excellence.
CCS looks deeper into your business to find smarter IT solutions and clearer strategies for a better business model. We believe that businesses must look deeper at how they manage their operations and processes to better handle change and sustain growth. Our responsibility, as a dedicated IT Services Partner, is to take a problem-solving focus, ask the right questions and create the right solutions to make sure our client's needs are met.
CCS is IT Services Company. We help our clients use technology platforms to deliver business results for their enterprise. We work as a strategic partner to help our clients enable IT to deliver results for their growth and success.
Our company is built on value and trust. How we work with our clients is as important as what we do for them. We take client's service seriously. Our clients' priorities drive our business focus to ensure their needs are met. We are experts at what we do and ensure we help our clients depend on us to solve complex IT problems. We look deeper for alternatives, for creating new IT enabled tools to drive efficiency or for responding quickly to evolving industry trends.
Serving insurance, healthcare, banking and financial services, utilities, travel, transportation and logistics, we deliver solutions from wherever our clients need it. When you look deeper, you'll find an IT partner with a different kind of approach.