Application Management Services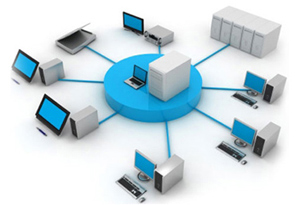 IT Infrastructure is the back-bone of an organization. To derive optimal performance, it is not enough to design your IT infrastructure and applications to provide the desired business outcomes. You must also ensure high availability, high performance and high service levels by putting in place robust IT services. The key challenge, for IT organizations, is to deliver efficient and high quality services for managing IT at optimal cost.
CCS AMS ensure that your business applications are managed and operated on a 24X7 basis to provide a secure, high-performance platform for business. ITIL - based processes ensure that all this is done within your time and budget constraints. Our AMS focus on transforming your application support delivery to a 'Managed Applications' service model with predictable service levels.
Managed Application Service
The AMS model provides a flexible governance model to transform support services to improve productivity, achieve higher operational efficiency and cost predictibility.
CCS has a three phased approach to transitioning the support organization to managed application based service delivery
The CCS Advantage
Total quality management (TQM) through well defined processes and ITIL best practices.

Stringent service management with continual tracking leading to SLA adherence with continuous improvement in baselines.

Software development with robust .Net technologies for providing technology expertise.

ISO 20000 and 27000 certified organization with services aligned to the ITIL framework to bring in synergy between various infrastructure components such as network, operating systems and database supporting the application.
Service Offerings
Application Operations
Application Production Support
Application Release & Change Support

Problem management.

Incident analysis & Resolution.

Change management.

Service level management.

Code/build distribution & deployment.

Configuration management and tool administration.

Application environment setup.

Application release management.

Change management activities.