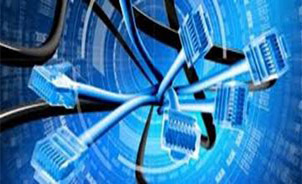 Network Solutions
Networking has become the most prominent area and commanding the focus for turnkey consultancy including design and implementation of enterprise networks and management solutions besides training and product support till end of life.
CCS also undertakes IT security consultancy that includes policy implementation, periodic security audit and allied activities to build in the necessary protection mechanism.
CCS has the necessary trained engineering resources to support leading products like Avaya, Cisco and many more to provide solutions and services of very high standard to the clients.
Over the years the 'Networking' has become an inseparable part of the 'Solution'. The design criterion has gone through a revolutionary change that not only calls for implementation of various network topologies but also indulge convergence of heterogeneous technologies.
By enabling high speed networks to become a strategic business asset, organizations can drive operational excellence to improve productivity, agility and business continuity. Organizations can develop logical segregation of network infrastructure by building VLANs as per applications like IP-based voice, wireless, multicast application, Inter-VLAN communication.
Solutions Offers:
Assessment of the infrastructure and propose the low level design considering industry best practices.

We use Cisco and HP-Network Switches & other product range to offer solutions for a design and successful solution implementation.

CCS experts resources to design, execute and manage the wireless networks.

Mesh infrastructure deployments.

Hotspots implementation.

Outdoor & indoor uninterrupted wireless access solutions while roaming within campus or office premises.