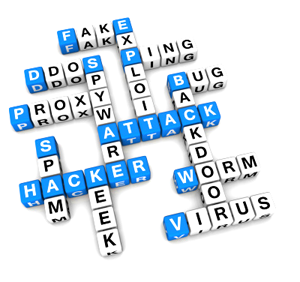 Managed Security Services
Comprehensive, transparent, and cost-efficient, our security solution helps to enhance threat management and monitoring capabilities, drive compliance and achieve security efficiencies. Our solution portfolio enables you to implement and maintain a security strategy that will not only addresses your organization's objective of information security program to reduce risk but will also provide the reasonable assurance for regulatory compliance requirement.
Our domain expertise and technological excellence enable us to bring under mentioned solutions as part of our Managed security services offering:

Endpoint security.

Network security.

Data security.

Security information and event management.

Vulnerability management.

User provisioning and access management.
We manage and monitor your infrastructure environment to identify any potential attack as well as any deviation from the security policy or regulatory compliance requirements.
Objective of our managed security services:
Provide a comprehensive and integrated threat monitoring by adopting defence in- depth approach.

Leverage multivendor tools at various levels including firewalls.

Intrusion Prevention System (IPS), security information and event management (SIEM), advanced malware analysis tool, data leakage prevention (DLP), vulnerability assessment tools, anti-virus, simple mail transfer protocol (SMTP) gateway, web filtering, identity and access management, network access control, etc.

Eliminate the expenses resulting from multiple vendor-specific products and tools and the expertise needed to work with these.